Professional Jetwash Cladding Cleaning
Prestige Bin Cleaning has become a staple in London for both commercial entities and households, especially when it comes to our professional external cleaning services. With our new professional jetwash cladding cleaning services, we're here to make more than just London's driveways and wheelie bins look pristine. Commercial cladding cleaning can provide your business with the sparkling aesthetic you've maybe just been missing out on.
Working with clients such as London Fire Brigade, NHS, Amazon and more, we've become the trusted name for London businesses when it comes to their cleaning requirement.
The first impression of your company is vital, especially when establishing a rapport with your potential new customers. Prestige Exterior Cleaning recognises the value of a spotless exterior. That is why we are now providing jetwash cladding cleaning to businesses all around London!
Furthermore, the cladding on your commercial property is more than simply a decorative feature; it is an important aspect of the structure of your building that requires constant care and upkeep. Exposure to the weather, pollutants, and neglect can all degrade your cladding over time. If the situation is not addressed, the ramifications can be costly and disruptive.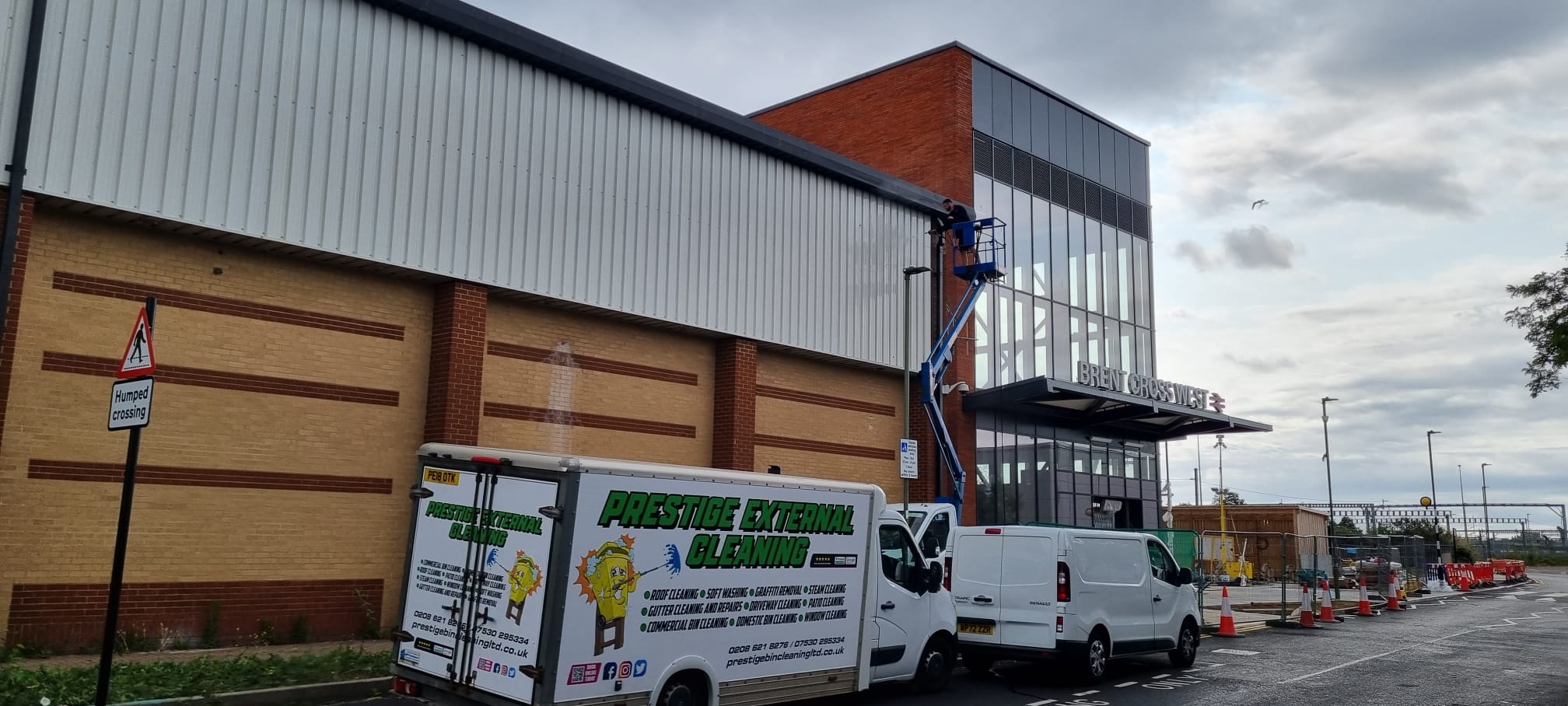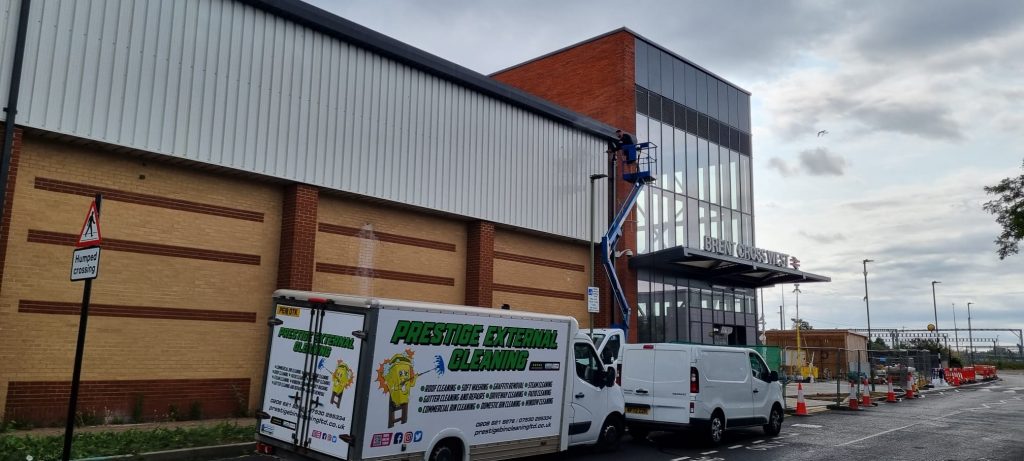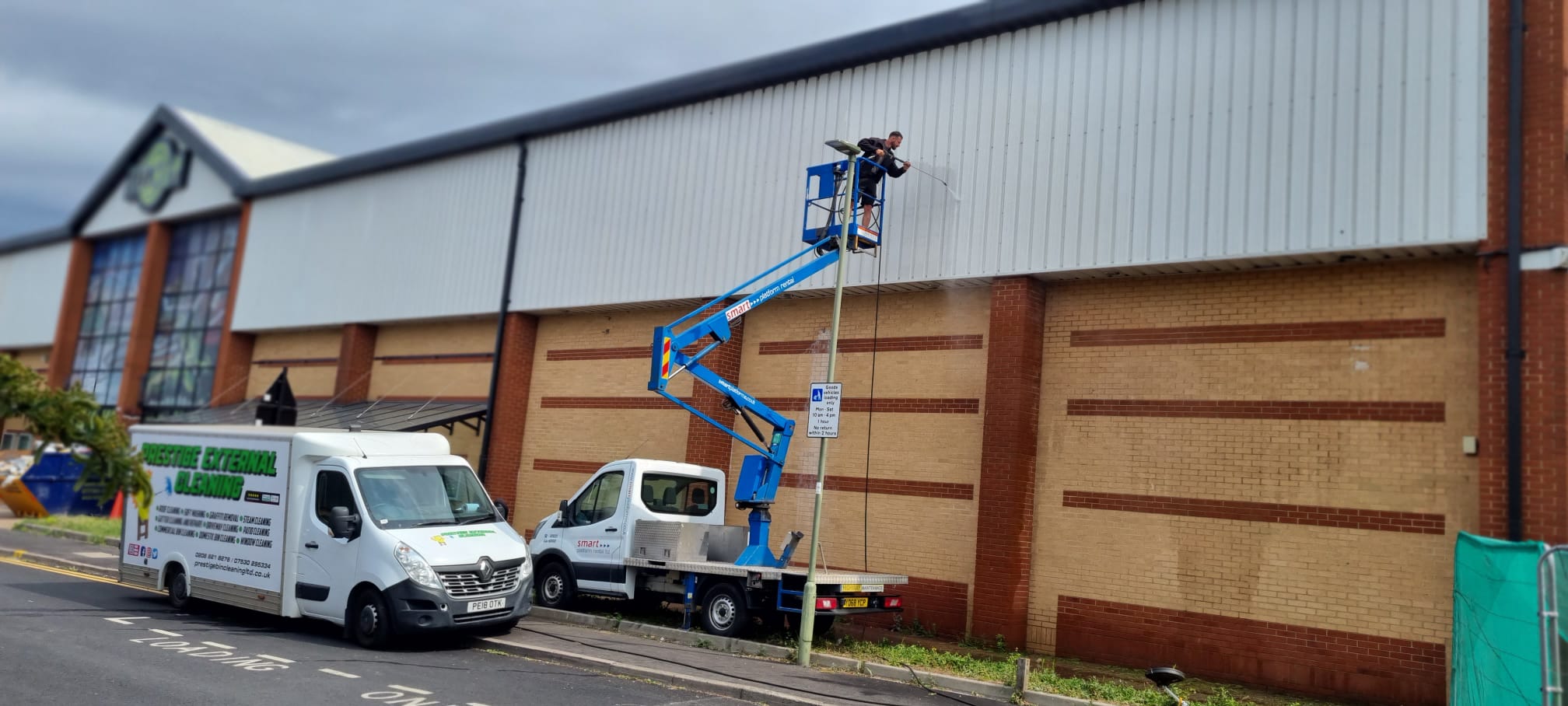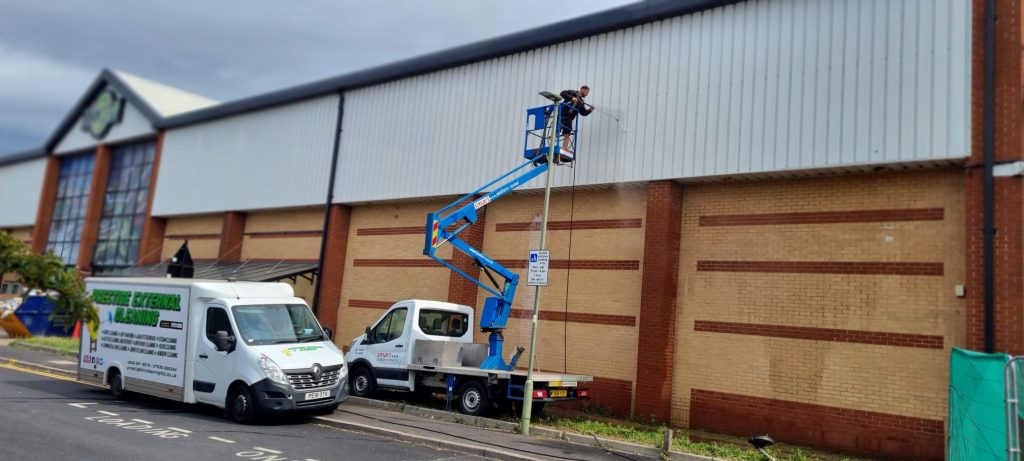 Why You Need Cladding Cleaning
Cladding isn't only for looks; it also protects the structure of your building. Dirt, filth, and contaminants that collect on your cladding can progressively erode its integrity. This can result in water intrusion, corrosion, and structural damage in severe circumstances.
Dirty cladding can diminish your building's insulating characteristics, making it less energy-efficient. This leads in greater heating and cooling bills, which can quickly mount up.
The expense of replacing cladding is a significant expenditure for any company. Neglected cladding deteriorates faster, prompting costly replacements that could have been avoided with regular cleaning and care.
So what are some of the benefits of choosing cladding cleaning with Prestige External Cleaning, and what can we do to help your commercial property?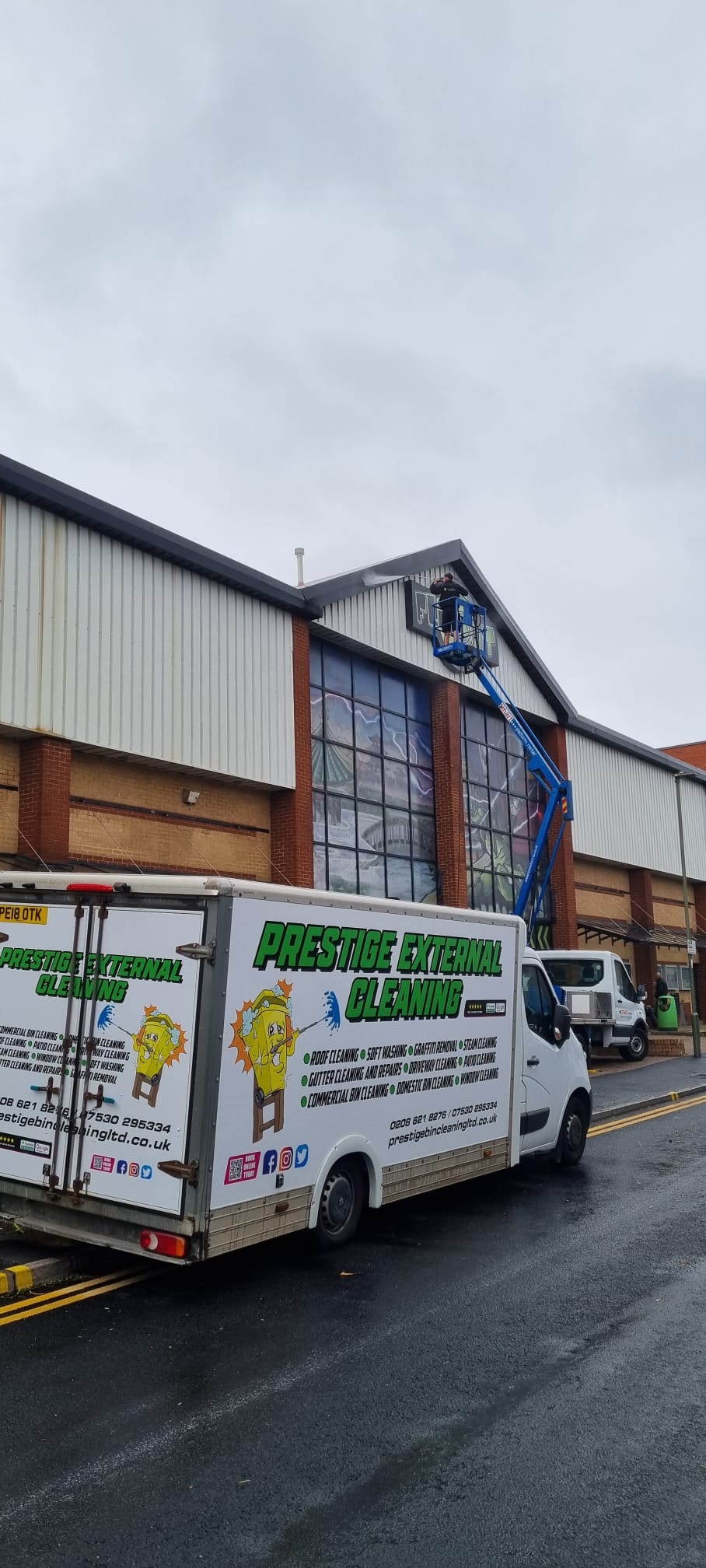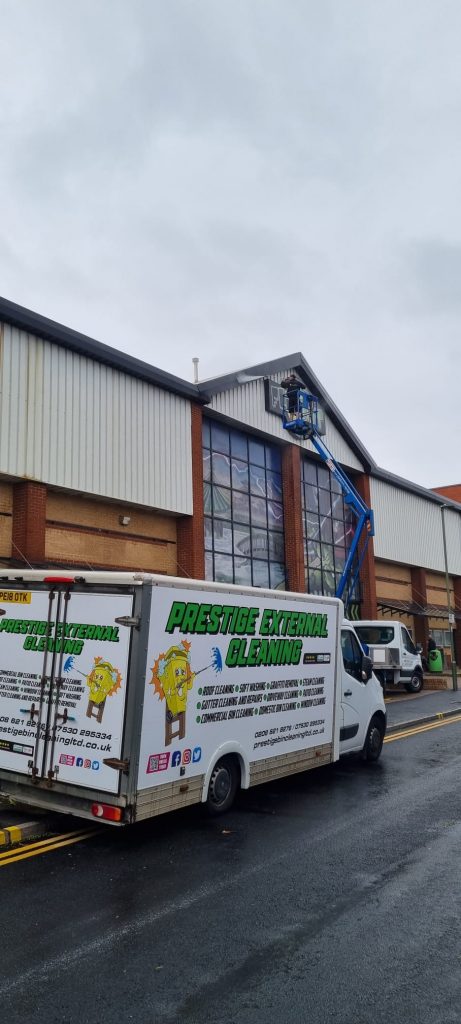 See Prestige's Cladding Cleaning in Action!
Cladding Cleaning Gallery
Whether you're certain you need that exterior cleaned to perfection, or maybe you just have a few more follow up questions, we'd love to hear from you. Fill out our form today with your enquiry, and we'll get back to you as soon as we can regarding any queries you have. If you're looking for alternative contact methods, you can also give us a call or message us on WhatsApp if our lines are busy (or it just isn't urgent!) for you.