Here at Prestige, we offer a professional, high quality driveway cleaning service on both residential and commercial properties. If you are looking for deep drive cleaning Harrow, you can be sure that Prestige has the experience and expertise to deliver a quality, aesthetically pleasing result every time.
With your driveway being the first initial impression that visitors and those passing by see at your property, you want to ensure it looks clean and fresh to reflect the standard of your property or business. Often, people have forgotten or do not realise the potential their driveway has to look like new again until they've had it cleaned professionally. Here at Prestige, we provide that satisfactory experience in unlocking your drives' full potential.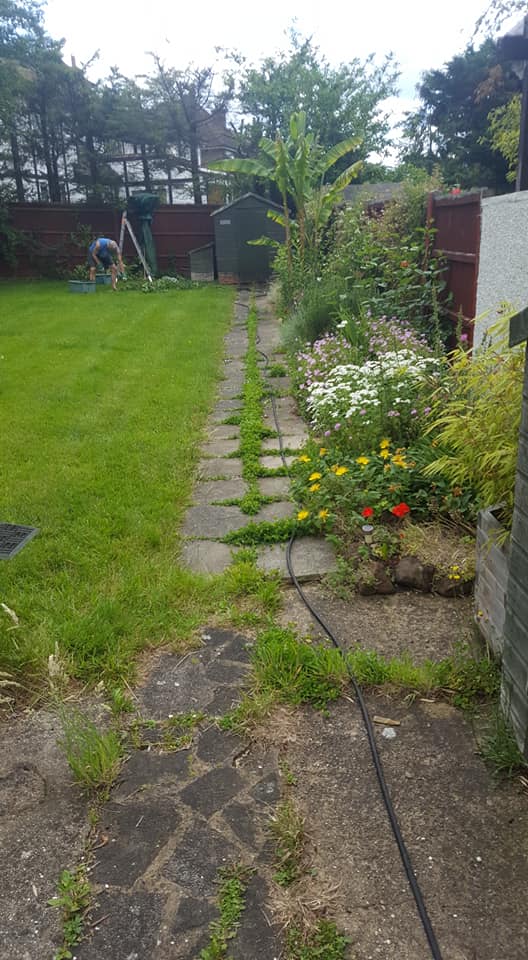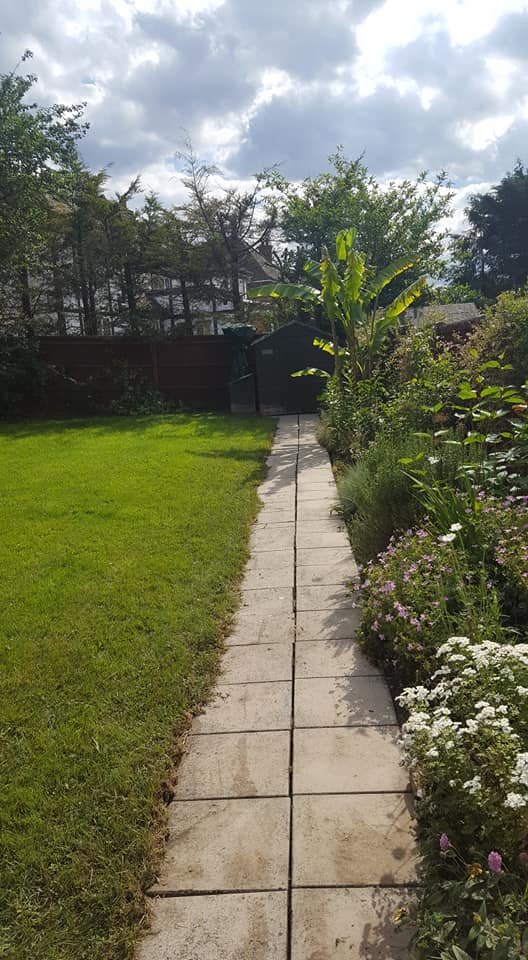 Our Drive Cleaning Harrow Service
Our drive cleaning Harrow team are reliable and professionally trained individuals who, using the very latest high pressure cleaning equipment on the market will bring your driveway, decking or other hard surface areas back to life, leaving you free of dirt, moss, weeds and algae that is acting as a dirty blanket and covering the natural sheen to your driveway and surfaces, restoring them to their natural glory. We are experts at cleaning driveways, walls, tarmac, decked areas, walls, and patios.
For drive cleaning Harrow, Prestige will save you the tedious, laborious effort of having to scrub and hose your driveway clean and only getting half the result in comparison when cleaned with our pressure washing system and environmentally friendly specialist cleaning products.  We also understand that cleaning your drive is a time-consuming job, which is why we do the hard work to enable you to better utilise your time.
Why Choose to have your driveway cleaned professionally
There are many benefits to having your drive cleaned including:
Prevents mould and mildew – our pressure washing system will prevent harmful growths such as mold, mildew, algae, and moss. These growths can gradually eat away at your driveway surface, resulting in safety hazards and costly repairs.
Reduces weeds – weeds will pop up anywhere they can including cracks in your drive, causing the cracks to widen and leading to more damage. Annual drive cleaning will prevent weeds growing back.
Eliminate Stains – stains will naturally accumulate on your driveway from everyday dirt, grime and oil.  If left untreated, these stains will become harder to remove and become embedded. Our pressure washing system has the power to remove even the toughest of stains.
Increases safety – The build-up of mould, moss and mildew causes the surface of your drive to become slippery and be a health hazard.  Our drive cleaning will restore the original rough surface of your drive to prevent this.
Saves time and effort – Pressure washing is much less physically taxing, takes a lot less time, and is much more effective than scrubbing your drive manually.
Boost curb appeal – When it comes to showcasing your home, especially if intending to sell, a maintained driveway will look appealing and will add value to your home.
Cost effective – not only does our end result saves you from desiring a new drive but it also removes dirt and grime that could cause erosion, resulting in expensive repairs.
Environmentally friendly – We use bio environmentally friendly cleaning products without harsh chemicals which can contribute to damaging your drive.
Make an impression today by contacting Prestige here for all your drive cleaning Harrow requirements.  No job is too big or too small!