Looking For A Bin Wash UK?
Are you fed up of your bins looking dirty and soiled with the stench of old rubbish and food scraps lingering?  Stress no more!  Prestige Bin Cleaning is here as the leading bin wash UK company covering London, East Surrey and surrounding areas. With prices starting from as little at £3.50 per bin, you can afford to get rid of those nasty smells and get your bin looking like new again.
Our Domestic Bin Wash UK Service
For domestic properties, Prestige Bin Cleaning provides a professional domestic bin wash UK service every 4 weeks or sooner if you wish on the day your bins are emptied.  Our dedicated self-contained vehicles attend your property and carry out the process, ensuring no mess is created during the bin wash UK process.
As the scent of rotten household waste acts as a magnet for rats and other vermin scavenging for food in addition to flies, wasps, and maggots which are commonly found in neglected, dirty wheelie bins you will not be surprised to learn they are the breeding ground for bacteria like Listeria, Salmonella, MRSA and the flu bug.  Protect you, your friends, and your family by ensuring your bins are always clean and hygienic.
Using our specialist industrial cleaning equipment and environment agency-approved bio-degradable cleaning products, our bin wash UK service consists of washing, deodorising, and sanitising your bins inside and out, leaving you with just clean fresh bins all year round!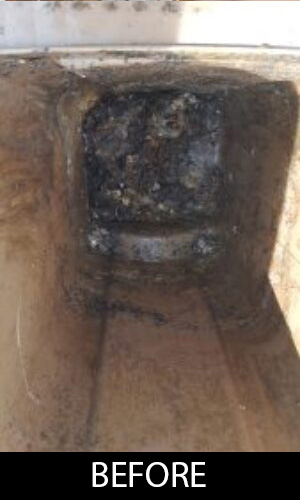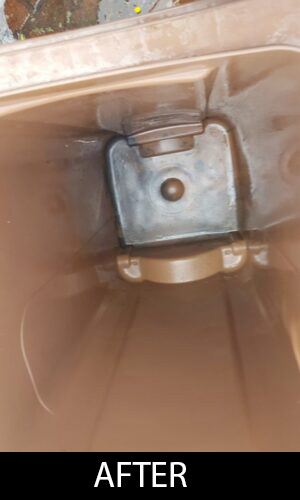 Our Commercial Bin Wash UK Service
Our commercial bin wash UK service for businesses has consisted of servicing many well-known names including, Croydon Council, Toby Carvery, Boots Opticians, Hanover Housing, and many more.
Ensuring your commercial bins are up to scratch is vitally for your business as it reflects a positive image of your business but more importantly, is an important factor towards meeting the overall minimum standard to demonstrate the best hygiene and comply with health and safety regulations.
We clean a range of commercial bins from the standard 240 litre wheeled in up to 1100 litre commercial rubbish containers. With prices from only £15 per bin, keeping your commercial bins clean has never been so easy. You no longer have the task of demoralising staff with the task in hand of a bin wash UK and with the risk of injury. We also offer the service of bin store cleaning in addition to cleaning your bins as bin stores can get just as dirty as the bins themselves.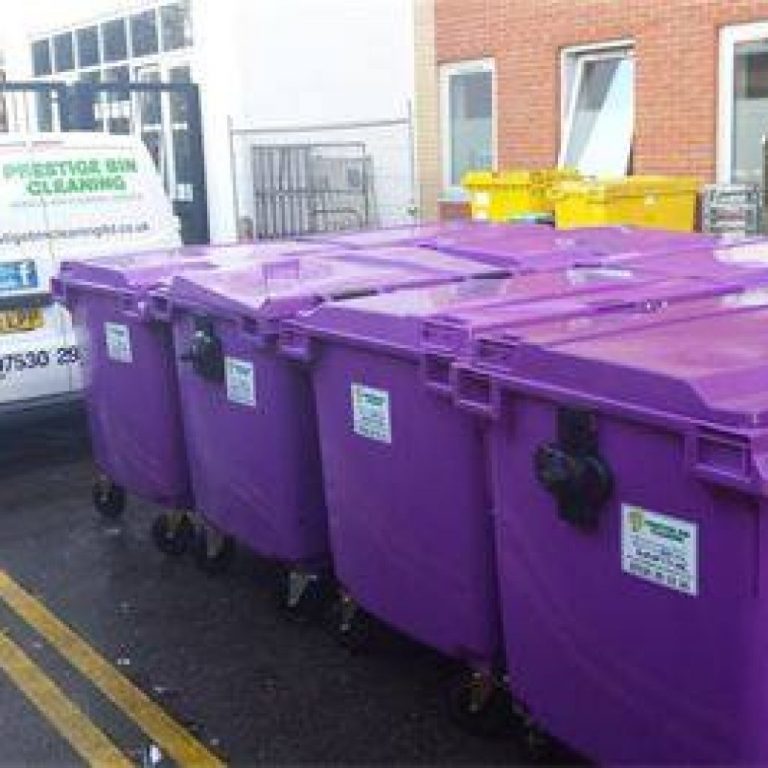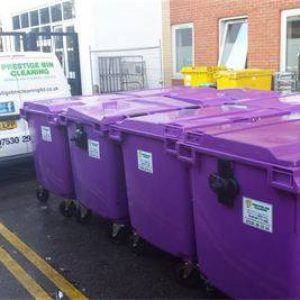 Why Choose Prestige Bin Cleaning For Your Bin Wash UK
Prestige Bin cleaning have received more 5 star reviews than any other company in and around the London area.
We are the only bin wash UK company out there who operate CCTV monitoring for quality control and customer piece of mind.
We leave a paper trail after each clean.
All our staff are professionally trained.
All bins are cleaned in a self-contained until meaning no mess, no fuss.
All our bin wash UK work is fully guaranteed.
For more information on how Prestige Bin Cleaning can help with your bin wash UK or book a bin clean, get in touch today on 0208 621 8276 or 07530 295 334.
You can also contact us here.
Prestige Bin Cleaning also offers the following additional services: