Wheelie Bin Cleaning Harrow
Professional Wheelie Bin Cleaning Harrow
Keeping Harrow clean and fresh
Are you looking for wheelie bin cleaning in and around Harrow?
Prestige Bin Cleaning Services offer exclusive wheelie bin cleaning Harrow for your home and your business.
We are more than your average wheelie bin cleaning Harrow company, offering a low-cost solution to the problem of dirty, unhygienic wheelie bins. As household bins are probably the most unhygienic items in and around your home you will not be surprised to learn that they are the breeding ground for germs and bacteria like Listeria, salmonella, MRSA and the Flu Bug. The scent of rotten household waste acts as a magnet for rats and other vermin scavenging for food, in addition to flies, wasps and maggots which are also commonly found in neglected, dirty wheelie bins.
Our fully trained professional staff at Prestige Bin Cleaning Harrow will clean your domestic wheelie bin every 4 weeks using specialist wheelie bin cleaning equipment and Environment Agency-approved bio-degradable chemicals. Our dedicated self-contained wheelie bin cleaning Harrow vehicles attend your property and carry out the process, where we will wash, deodorise, and sanitise your bins inside and out on the day your bins are emptied, ensuring no mess is left at your property, just clean fresh bins all year round!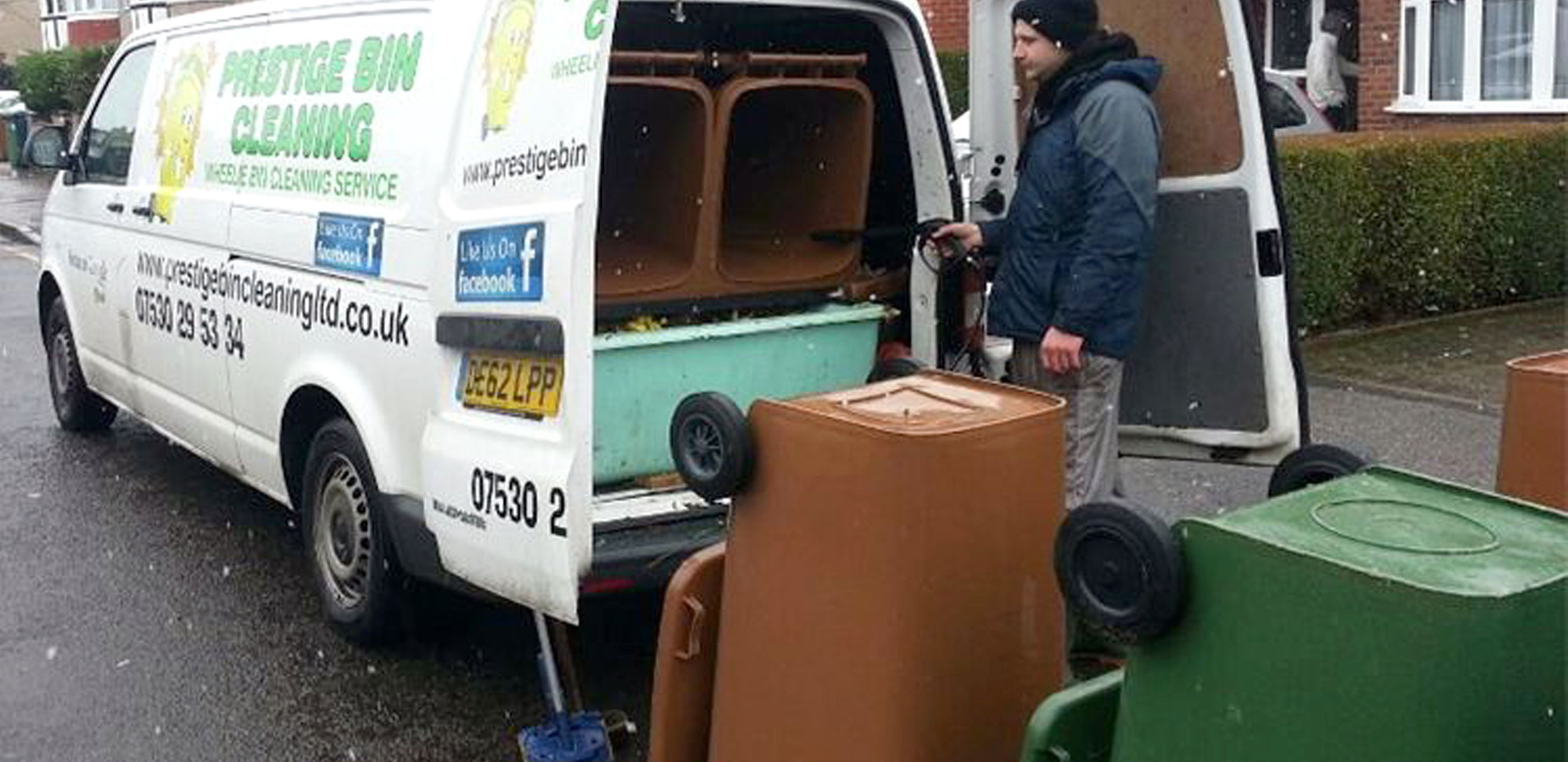 Our Wheelie Bin Cleaning Harrow Service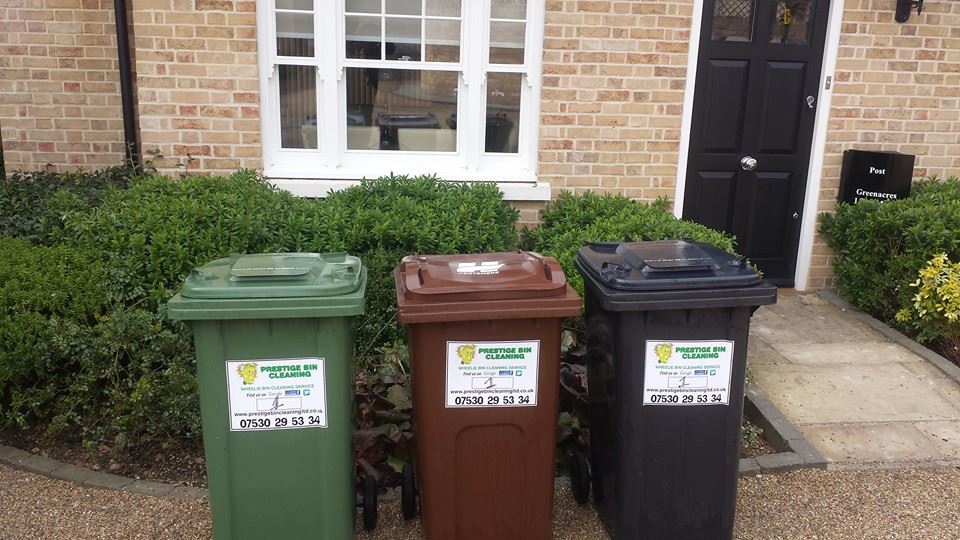 Clean & Fresh Wheelie Bins Harrow
Prestige wheelie bin cleaning Harrow has received more 5-star reviews than any other company in and around the area. Don't just take our word for it…. read some of our reviews here.
Prestige bin cleaning also provides the following additional cleaning services:
Why use Prestige for your wheelie bin cleaning Harrow?
Professional and reliable wheelie bin cleaning service
On-site home and business visit service on the day your bins are emptied.
Competitive affordable prices
Utilisation of environmental-friendly quality cleaning materials
Reduce the build-up of bacteria that leads to foul odours
Kill 99% of germs
Minimise the risk of infestation from vermin and flies
Reduce the risk of cross-contamination
Have a clean, fresh smiling bin.
Avoid unnecessary costs of buying a new bin.
SAVE MONEY BY PAYING ON A YEARLY BASIS
Quick Contact
SAVE MONEY BY PAYING ON A YEARLY BASIS
Quick Contact