Are you looking for a reputable, reliable, and experienced company for your wheelie bin cleaning Surrey that is value for money?  Then Prestige Bin Cleaning is here at your service!
Prestige Bin Cleaning provides professional wheelie bin cleaning services Surrey for both domestic and commercial properties, offering a comprehensive package from as little as £3.50 per bin.
You will not find a wheelie bin cleaning company in Surrey that takes more pride in what they do, we really do go that extra mile.
Why Do I Need Wheelie Bin Cleaning Surrey?
As household and commercial bins are probably the most unhygienic items in and around your home and business, you will not be surprised to learn that they are the breeding ground for germs and bacteria like Listeria, Salmonella, MRSA, and the Flu Bug.  The scent of rotten waste also acts as a magnet for rats and other Vermin scavenging for food and not forgetting about flies, wasps and maggots which are also commonly found in neglected dirty wheelie bins.  It is, without doubt, essential to make sure your wheelie bin remains clean and germ-free.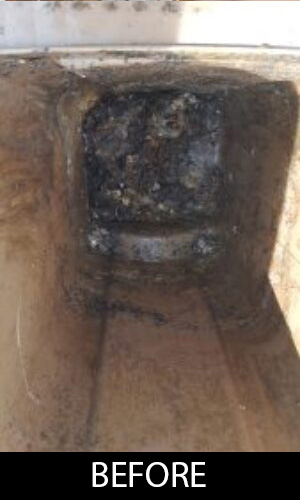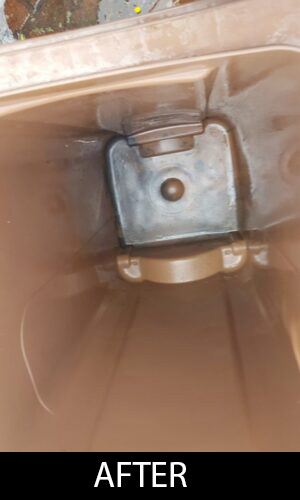 How Does Wheelie Bin Cleaning work?
Wheelie bin cleaning Surrey is carried out by our fully trained and professional staff who will clean your domestic and commercial wheelie bin every 4 weeks.  We only use specialist wheelie bin cleaning equipment and Environment Agency bio-degradable chemicals.  Our dedicated self-contained vehicles attend your property or business and carry out the process where we will wash, deodorise and sanitise your bins inside and out, ensuring no mess is left at your property, just clean fresh bins all year round!
As part of our wheelie bin cleaning Surrey service, you can be guaranteed that our cleaning is carried out to the highest standard.  This is reinforced through:
CCTV Monitoring – The only wheelie bin cleaning business out there that operate this system for quality control and customer peace of min.
Insured Company – Fully insured and employee liability
Professional teams – Staff professionally trained
No mess – Bins are cleaned in self-contained units.  No mess, no fuss.
Full records – We leave a paper trail after each clean.
Top Reviews – The most 5 star reviews in the local area.
Guarantee – All work is fully guaranteed.
Domestic Wheelie Bin Cleaning
Our domestic wheelie bin cleaning Surrey service will take place on the day your bins are emptied every 4 weeks – this can be more frequent if requested.  Once your bins have been cleaned we will place an exclusive Prestige bin Cleaning sticker on the side of your bin with your door number to avoid any confusion with your neighbour's bins.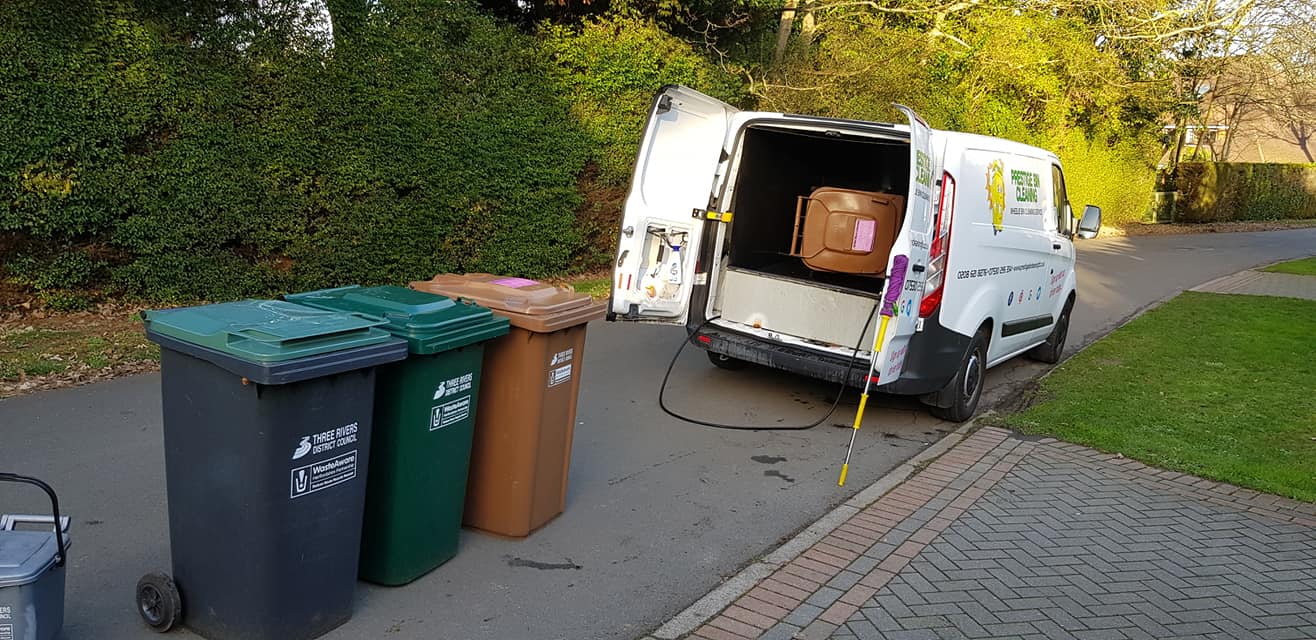 Commercial Wheelie Bin Cleaning
Ensuring your commercial bin is always clean has never been more important to ensure you are meeting the minimum standards to demonstrate best hygiene practice and comply with health and safety regulations.  Our on-site wheelie bin cleaning surrey service encompasses best practice as recommended by the Environment Agency, regardless of your business size.
Commercial wheelie bins are near impossible to clean yourself without the risk of injury or demotivating staff with the task so why not let us take the load for you.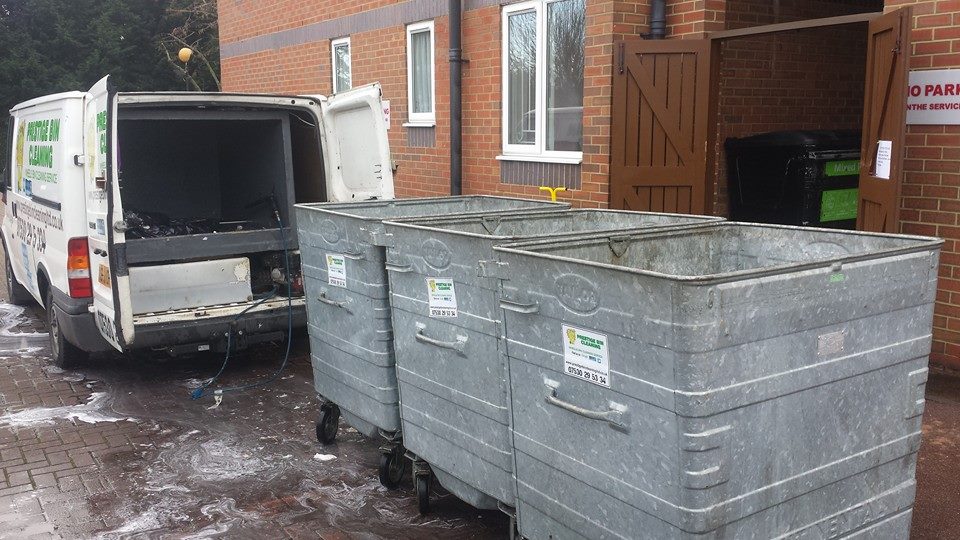 Wheelie Bin Cleaning Surrey Areas
Prestige Bin Cleaning covers a broad area within the Surrey vicinity.  Our wheelie bin cleaning Surrey areas include:
East Horsley
Great Bookham
Leatherhead
Tadworth
Ashtead
Epsom
Oxshott
Cobham
Why Choose Prestige For Wheelie Bin Cleaning Surrey?
There are loads of reasons why to choose Prestige Bin Cleaning for your wheelie bin clean Surrey, some of these include:
Professional and reliable wheelie bin cleaning service
On-site home visit service on the day your bins are emptied
Competitive affordable prices
Utilisation of environmental-friendly quality cleaning materials
Reduce the build-up of bacteria that leads to foul odours
Kill 99% of germs
Minimise the risk of infestation from vermin and flies
Reduce the risk of cross-contamination
Have a clean, fresh-smelling bin.
Avoid unnecessary costs of buying a new bin
In addition to providing the service of wheelie bin cleaning surrey within the area, we also offer professional services in:
Keeping your bins clean, safe and smell-free is no longer a problem with Prestige Bin Cleaning at hand.  Get in touch today on 0208 621 8276 for more information or book a clean at www.prestigebincleaning.co.uk.